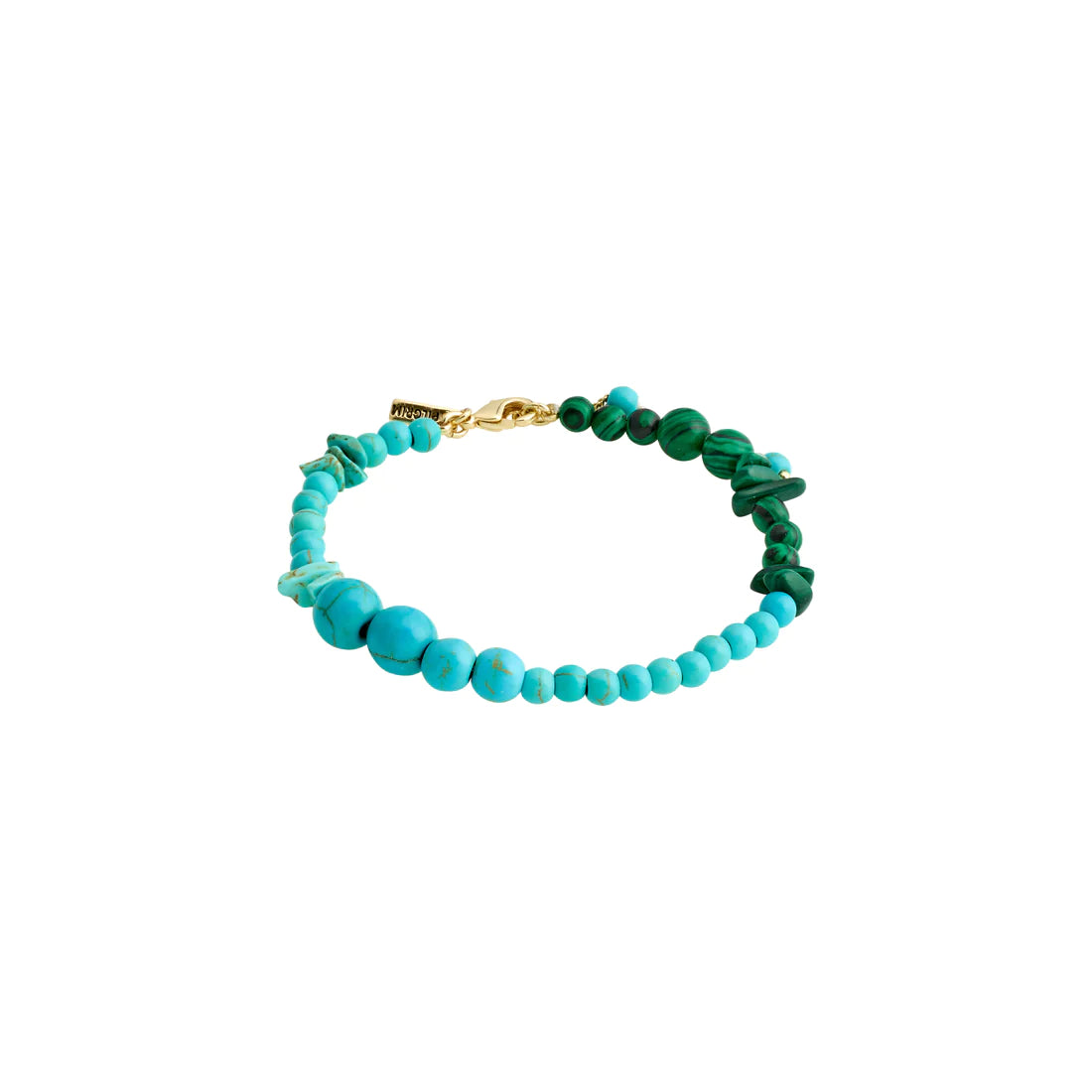 SOULMATES bracelet blue/gold-plated
Release your inner power! The Soulmates bracelet is decorated with the semi-precious stones turquoise and malachite, which together represent the energies of balance and power. Use the bracelet when you need to feel balanced and in touch with yourself and the present. The chain has an asymmetrical style, where the beads are unique in their colour and shape and come in shades of turquoise and green. Try wearing the bracelet with trendy chains or combine it with other colourful bracelets from the Soulmates series.
Have questions?
Get in touch with us at any time.
Item is in stock
Hurry! Low inventory
Item is out of stock
Item is unavailable
SOULMATES bracelet blue/gold-plated